**Unfortunately Le Petit Hameau is now closed and we are unable to accept any further booking requests**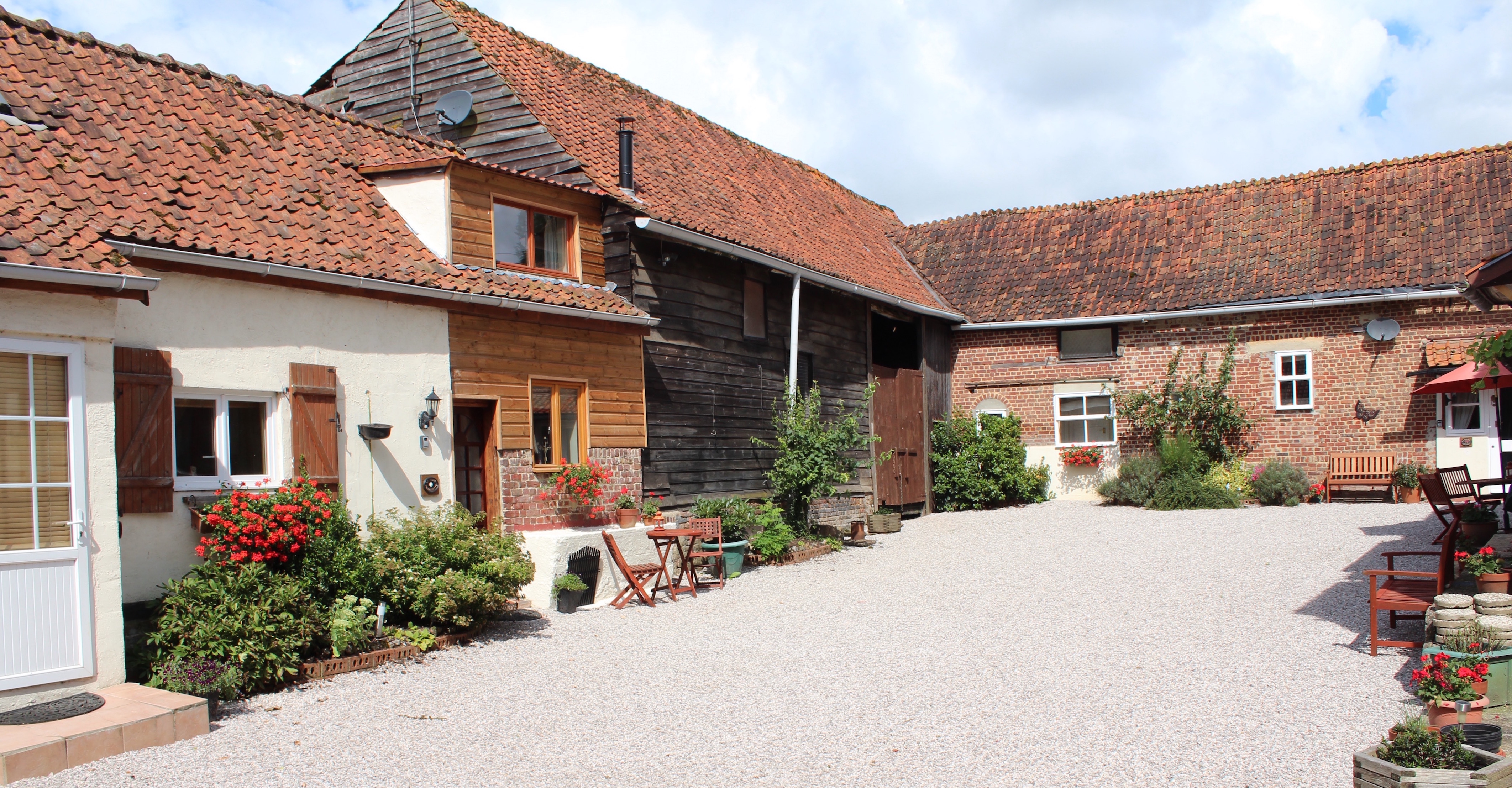 Welcome to Le Petit Hameau
Le Petit Hameau is situated in a hamlet in the south of Pas-de-Calais, very close to the Somme.  Located in the 7 Vallées Ternois - open countryside, woods, forests, rivers and pretty little villages - and very conveniently placed within an hour's reach of many tourist areas and attractions, and the battlefields of the Somme.
A popular place to stay, Le Petit Hameau is ideal for visiting traditional French markets, chateaux, spending a day at one of the fishing towns, stretching out on the beach or visiting the many war memorials and sites, exploring the local area, making good use of the numerous cycling and walking routes, or just relaxing in the garden or around the courtyard. Le Petit Hameau is simply the perfect place to be as active or inactive as you wish.
Le Petit Hameau comprises the main farmhouse - where owners Keith and Keran live - and three individual cottages, all of which are set around a pretty courtyard in the traditional French style. La Maison Longue is a 2 bedroom family cottage with plentiful living space, La Petite Pâquerette and Le Tournesol are 1 bedroom cottages, perfect for two.  Each cottage is individual in its layout and style, offering full facilities for a self-catering stay.
Our chickens and ducks can be found in the garden area and are a great source of amusement for guests sitting in the garden.
We are pleased many of our guests return to Le Petit Hameau year on year and we hope our peaceful countryside setting is just what you are looking for.
Keith & Keran
Le Petit Hameau